Short Films: Into the Depths of Life, Years Reduced to Minutes
Indian Cinema is a word which holds its own magic. It has been in power for more than a century. Starting with Raja Harishchandra released in the year 1913 which is India's first full length feature film to short films and web series which have given vent to the emotions of Indian viewers over the years. Indian cinema is much more than the word Bollywood which is often alternatively used for it.
In recent times, the waves of "representation of the truth" and "break the tradition" have made a big change in how the young generation perceives the very idea of film making. A large number of young directors are engaged in putting their ideas into short films. These movies have claimed a lot of recognition on national and international levels, but have remained limited in popularity following that these often hit only a set audience leaving the majority aside. Short movies are not meant for commercial purposes and focus on ideas rather than approaching mass audience.
Short films give an opportunity to the beginners to try their hand in cinematography, with less budget, or even without any budget. Short films run for less than forty minutes with credits and are basically meant to epitomize ideas and emotions. Less budget and time duration provide a chance to even those who could not afford big investments in feature films.
For long, most of the Bollywood movies have worked on universal and multivocal concepts. Though they have from time to time tried to touch sensitive subjects, but such voices have always been censored. Back in nineties, movies like Deepa Mehta's Fire and The Bandit Queen had tried to break taboos surrounding queer sexuality, gender relations and rape, but these movies were banned in the country as soon as they were released.
The growing popularity of short films is contributed by the subjects these movies have treated over the period of time. A number of movies are regional in theme and approach while others are more universal. The genre of short films has been a safe place to discuss sensitive issues like gender fluidity, disability, mental health, prostitution, rape, relationships outside communities, and much more.
There was a time when Fire exploring Lesbian relationships and gender roles in Indian society was banned. The same theme, but not so typically, was again treated in Parched showing stronger relations between women and women than between men and women. The movie has less or more been accepted by the Indian audience. Then we have a short movie named "The Song We Sang" again candidly treating the same subject with much more success.
The fictional world has now been over shadowed by real cinema. From over romanticized to "close to life characters," the scenario has been gradually changing. There was a time when biopics and close to life characters were not adopted for screens and in turn, we had popular films which were meant to please the audience and were far from reality. Take for example David Dhawan's whole comedy series with Govinda.
The world of cinema was open for good looking masculine heroes, and beautiful feminine heroines. In the current scenario, things are the same but have become flexible at the same time. With time people have started bending towards life like characters, and the value of face and physique has also been changing. Web series have at least helped in this regard like Nawazudin Siddqui and Pankaj Tripathi have earned a lot of admiration compared to any other actor. Getting back to short movies, the genre has helped a lot of people to showcase their talent. Dharmendra, a theatre artist hailing from Himachal says that short movies have provided him the opportunity to showcase his talent. He has worked in almost eight short movies till now and is hopeful to come out with much more this year.
His recent short film "A Man and His Shoes" directed by one of the finest theatre artists from Shimla Abhishek Sharma has earned "A certificate of excellence" in the Kolkata Film Festival in 2020, and was also screened in many national and international film fests. He says "short movies help in showing what people are in real life, keeping makeup and melodrama aside."
Music forms an important part when it comes to feature films as well as short films. Shishir Chauhan, a music composer who hails from Shimla, Himachal Pradesh, has worked for many regional movies like Saanjh, and short movies which include Sadak Chaap, Muskan, Color Blind, and Black Sky. Shishir says that short films provide opportunity to new comers as it is not easy to crack big projects with feature films. "Making theme music for 15 minutes film is very interesting and when filmmakers come with unique plots and stories and ask you to compose music is a truly different experience every time."About the bright side of the genre, he said that there are ideas and stories which can be produced only in short durations. You cannot always enlarge a single thought and to make it into short movies remains the best idea. For him "composing music for such projects is very interesting and fresh."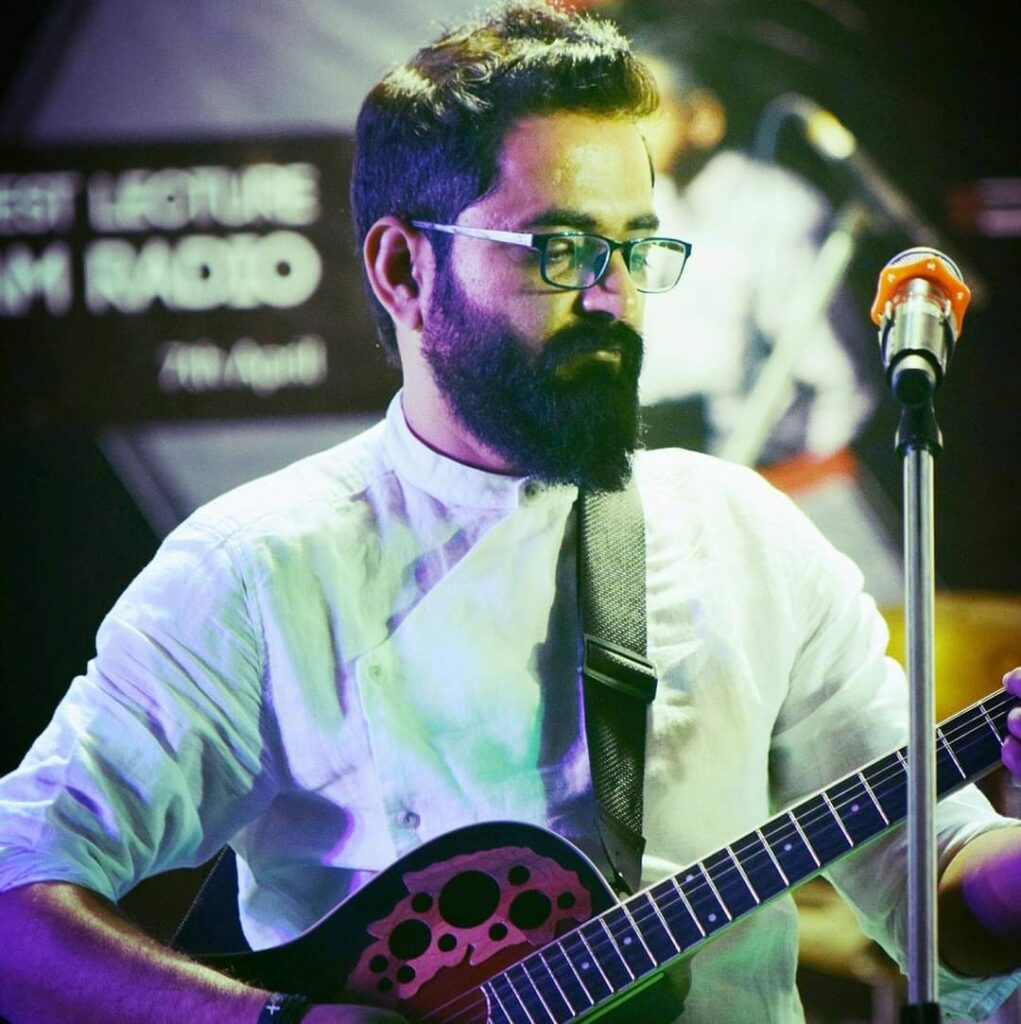 Commenting on the limitations of the genre he says that "limitations exists for film directors and writers, for music composers working for fifteen minutes film or thirty minutes jingle is much more interesting then composing for full length films.
From a director's perspective, short movies provide freedom in more than one way. First of all one can use any camera to shoot a short film ranging from a phone camera to any professional camera. Aaryan Hrrnot, an actor and film director hailing from Himachal says that short movies provide a scope to explore unique ideas. Aaaryan has recently directed a short movie named Keel which has been an exploration journey for him. A lot many film festivals are organized on regional, national and international levels and are open to everyone. In Aryan's opinion, these fests provide a platform to all those directors who are working hard each and every day to find a way to showcase their talent. Talking about the time limit, he says "there are indeed ideas, stories, and concepts which cannot be adjusted in the genre of short movie. Even a full-length novel can be adopted for a short movie which serves as a challenge for both writer and director."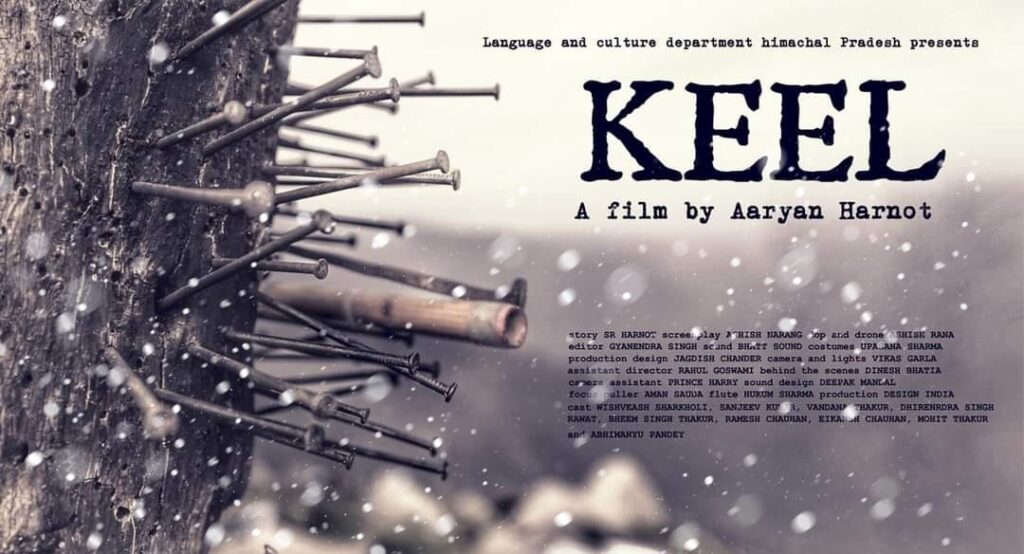 Like everything that exists on this earth, the genre of short movies has its limitations too. Since these movies are not meant for commercial purposes, and are screened in nation and international film festivals, only few of them become available on YouTube or are screened at local cinemas, a large number of people fail to watch these movies. There is no doubt in the fact that these movies are meant for select audience, but many a times even this audience fail to get a medium to watch and appreciate them. It is not only the audience which is at loss, but the same applies to the movies and its cast. A lot many artists remain unappreciated throughout their careers. The whole thing not only intervenes in the development of the genre, but limits the all over growth of the cinema.
No matter how limited the medium of short films remain, there are a lot of positive aspects which short films offer. The question which surrounds any critic is that for how long these short films will be a site for new ideas and themes? There was a time back in late 1980s and 90s when we had short running TV serials which were based on ideas and themes as sensitive as partition covered in few episodes. These ideas and themes saw an end in soap operas lacking in themes and ideas. There are serials which are running for years and still seem never ending. Only stories have a beginning, middle and an end, not the monotony which these soap operas have now become. The genre of short films will also change with time, but since these films have provided a connectivity with its audience, all one can hope for is that the change should be in the right direction.