Top Influential Indian Writers You Must Read
In the last three decades, English literature from foreign lands has taken a hold of Indian markets where readers have filled their shelves with different genres ranging from self-help books to fiction. There are a lot of things about English literature from foreign lands which fascinate readers of our generation. One of these things is the free space and another is American Dream somewhere still celebrated in many writings.
Indian writings from the last century provide a midway between all those heavy reads and motivational chak chak and will be a break for your mind and soul. Some of the evergreen writers of this lot are:
Saadat Hasan Manto:
Manto is one of those rare writers who have survived till date in what they wrote decades ago. Manto was born in Ludhiana and was a writer and playwright of rare instincts. Manto wrote extensively on the societal issues and most of all on the condition of women. Manto lived from 1912 till 1955, but in such a short life span he was able to accomplish what one couldn't in centuries. The radicalist in Manto produced almost 22 collections of short stories, one novel, some essays, and almost five series of radio plays. Manto was one of those people who moved to Pakistan after partition. He wrote on the theme of partition and it's after math. His life and works have been a part of research and introspection till date. Here are few stories by Manto which will definitely interest you:
Hattak: Hattak which is translated as Insult in English is a story about a woman who goes through an incident which eventually changes her life.
Toba Tek Singh: Toba Tek Singh is one of the most popular stories by Manto. The theme here is partition. It's a satire on the Indo Pak relationships post-independence.
Thanda Gosht: Thanda Gosht had marked a turning point in Manto's life following the publication of which Manto was charged with obscenity and faced a court trial. The story is again based on Indo Pak partition and the communal violence of 1947.
Kali Salwar and khol do are also interesting reads by Manto. Manto is an important Indian writer.
Ismat Chughtai: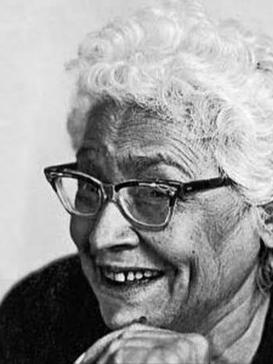 Ismat Chughtai lived from 1915 to 1991 and was an active short story writer, film maker and novelist who wrote in urdu. Ismat Chughtai distinguished herself by working on the themes of femininity and female sexuality unlike any other writer of her age mixed with middle class conservativeness and class conflicts . Chughtai was associated with Progressive Writers' Movement and her early influences were William Porter, George Bernard Shaw, and Anton Chekhov. Though Chughtai continued writing plays and short stories from a very young age, her most notable work is Lihaaf translated into english as The Quilt.
Lihaaf– The Quilt was published in the year 1942 in an issue of Adab-i- Latif which was then a Lahore based journal dedicated to literature. The story progresses around Begum and her sexual awakening after an unhappy marriage. The story was critically analysed for female homosexuality and Chughtai was soon summoned by the court. Like Manto, Chughtai also faced the charges of Obscenity.
Chughtai has a long list of works to her credit. Being a radicalist and far ahead in ideology still living in the conservative society of 1940s, Chughgai will live with every coming generation and will be considered as an important Indian writer.
Mahasweta Devi:
Mahasweta Devi, born in 1926 and died in 2016, belonged to the state of Begal. Her original writings are in Bengali though her stories have been translated into various languages including English. Mahasweta Devi was a leftist and actively worked for the rights of tribals of various states of India. Mahasweta Devi has almost 100 novels to her credit with over 20 collections of short stories. Readers and researches who are looking for studies in dalit, marginalized and tribal narratives should read Devi and her writings.
Rudaali: it is one of the most important feminist texts in Indian literature and was also made into a film starring Dimpal Kampadia in the lead role of Bhikhni.
Hajar Churashir Maa– The Mother of 1084 is a Bengali novel published in the year 1974. The novel was written in the backdrop of Naxalite revolution which emerged in the seventies. The story is about a mother named Sujata and her son who is now dead and whose corpse is tagged as number 1084.
Kamleshwar Prasad Saxena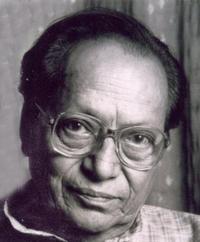 Kamleshwar Prasad Saxena was born in 1932 and died in 2007. Popularly known as Kamleshwar, he extentivly wrote in Hindi language. Later he also worked so s screenwriter. Kamleshwar is a part of the league of Hindi writers which includes Mohan Rakesh, Nirmal Verma, Rajendra Yadav and Bhisham Sahni.
Kitne Pakistan: Kitne Pakistan translated as How Many Pakistans Or Partitions is his most distinguished work which won him the prestigious Sahitya Akademi award in 2000. The novel is a combination of realism and allegory. The story hints at the decisions of those in power and the effects of these decisions on the common people. The story witness violence and bloodshed and leaves the reader with a lot of old answers and new questions.
These are important Indian writers one should read and reconnect with the last century.